Bermuda Lionfish Map

- lionfish sightings and captures;

- a recent report (7 days or less) of zero lionfish
Report every lionfish you see or catch to the Ocean Support Foundation. This information will be used by the lionfish research team to provide an idea of their island-wide distribution and abundance and help lionfish hunters find their dinner. It is very important that you tell us every time you see lionfish and where.
If you choose to donate a lionfish to be sampled by the scientists, the drop-off locations are:
Bermuda Aquarium, Museum and Zoo
Bermuda Institute of Ocean Sciences (BIOS)
Marine Resources (Coney Island)
Triangle Diving
Dive Bermuda
Blue Water Divers
EAT EM' TO BEAT EM' and Nutrition Information Schematic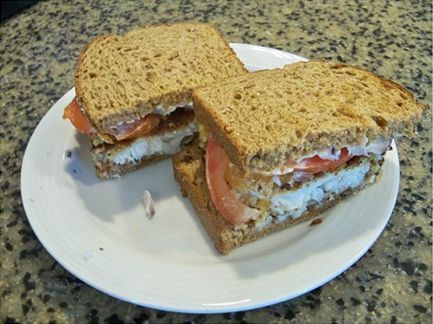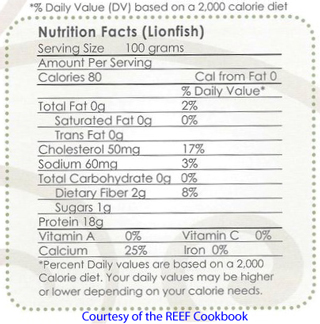 Lionfish provide a mild, white, flaky fillet that tastes similar to hogfish, snapper, and rockfish. The spines can be removed quickly and easily with a pair of scissors, after which the lionfish is perfectly safe to handle. Remember, while the spines can deliver a painful sting, similar to several bee stings, there is no venom in the flesh.
Lionfish Recipes:
Lionfish Chowder - by Chris Malpas, CEC, Executive Chef, Butterfield
Lionfish & Shrimp Ceviche - by Chris Malpas, CEC, Executive Chef, Butterfield
Lionfish Beurre Blanc - by Chef Paul Lawrence, The Hickory Stick
Lionfish Chowder - by Chef Paul Lawrence, The Hickory Stick
Become a Lionfish Hunter
Bermuda residents are invited to obtain a special permit to hunt lionfish in situations prohibited under the laws that regulate spearfishing. Specifically, that allows permit holders to hunt lionfish while using SCUBA, within one mile of shore, and on wrecks and other protected sites.
Visitors to the island are invited to take the PADI Lionfish Culling Specialty at any of the local participating dive shops.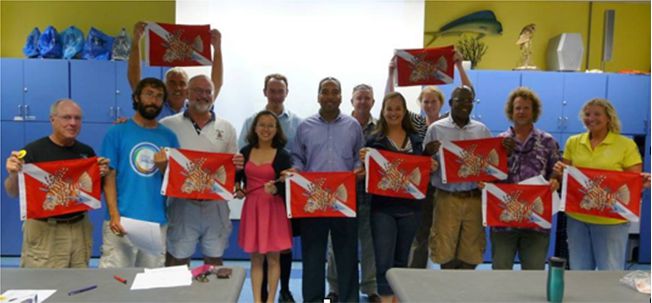 For more information or to find out when the next training course will be held, please visit: www.facebook.com/BermudaLionfishCullingProgram or contact: permits@lionfish.bm
Ask for these fish at your local restaurants and supermarkets!
Did you know?
Lionfish have very low amounts of heavy metals and other pollutants, but very high concentrations of healthy omega-3 fatty acids. The levels in this fillet are even higher than some species of snapper, grouper and blue fin tuna. They are relatively low in saturated fatty acids. Not only is it good for the environment when you eat one, but it's good for you too!
Tell your Friends and Family about the Lionfish in Bermuda
The best ways to have everyone in Bermuda understand the lionfish problem is for you to tell others what you have learned. Helping us share this information is a very important part of this mission.
Learn how to snorkel or use SCUBA!
The more people we have in the water, the better we will recognize where these fish can be found. Ask your local dive shops and organizations for more information about diving and snorkeling.